Glass office wall systems and mobile space dividers,
plus sound-absorbing design elements.
To create the perfect interior environments,
with sustainable quality and brilliant design.
We're a full-service distributor:
Consulting & Customization. In-House Shop Drawings.
Dedicated Project Managers. Precise Field Measurements.
Construction Coordination. Installation Management.
Quality Control. Warranty & Ongoing Service.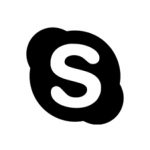 We've carefully selected manufacturing partners who share our commitment to the environment, crafting world-class products with sustainable, recyclable, and non-toxic materials.