We help architects and designers create the perfect aesthetic and acoustic environment for their interior spaces.
Using glass wall systems and sound-absorbing elements.
Sustainably, with excellent quality, and brilliant design.
Consulting & Customization. In-House Shop Drawings.
Dedicated Project Managers. Precise Field Measurements.
Construction Coordination. Installation Management.
Quality Control. Warranty & Ongoing Service.
Distinctive wall systems designed in Italy.
Glass office fronts and acoustic solid walls.
Stocked in New Jersey. Managed Locally.
Swedish design and engineering applied to acoustics.
Superb sound absorbers and interior design elements.
Dedicated to creating healthy sound environments.
Natural cork surfaces from Portugal, stocked in Atlanta.
Exquisite textures for biophilic environments.
Made from 100% recycled materials.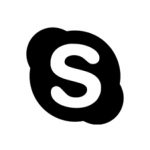 We've carefully selected manufacturing partners who share our commitment to the environment, crafting world-class products with sustainable, recyclable, and non-toxic materials.